DOT SAP QUALIFICATION TRAINING
FOR INITIAL QUALIFICATION AND REQUALIFICATION
Qualification
The two days of training will provide participants with a comprehensive understanding of the revised DOT alcohol and drug testing procedures and clearly define the role of responsibilities of the Substance Abuse Professional. Must meet minimum prerequesits and take the exam on the third day. 
Requalification
The two days of training can be used as a requalification course for the individual who is already a qualified SAP. This course meets the DOT/SAP requalification criteria for the 12 contact hours.
Sorry, No Training Currently Scheduled
Check back again. Be sure to join our mailing list to be informed of upcoming trainings.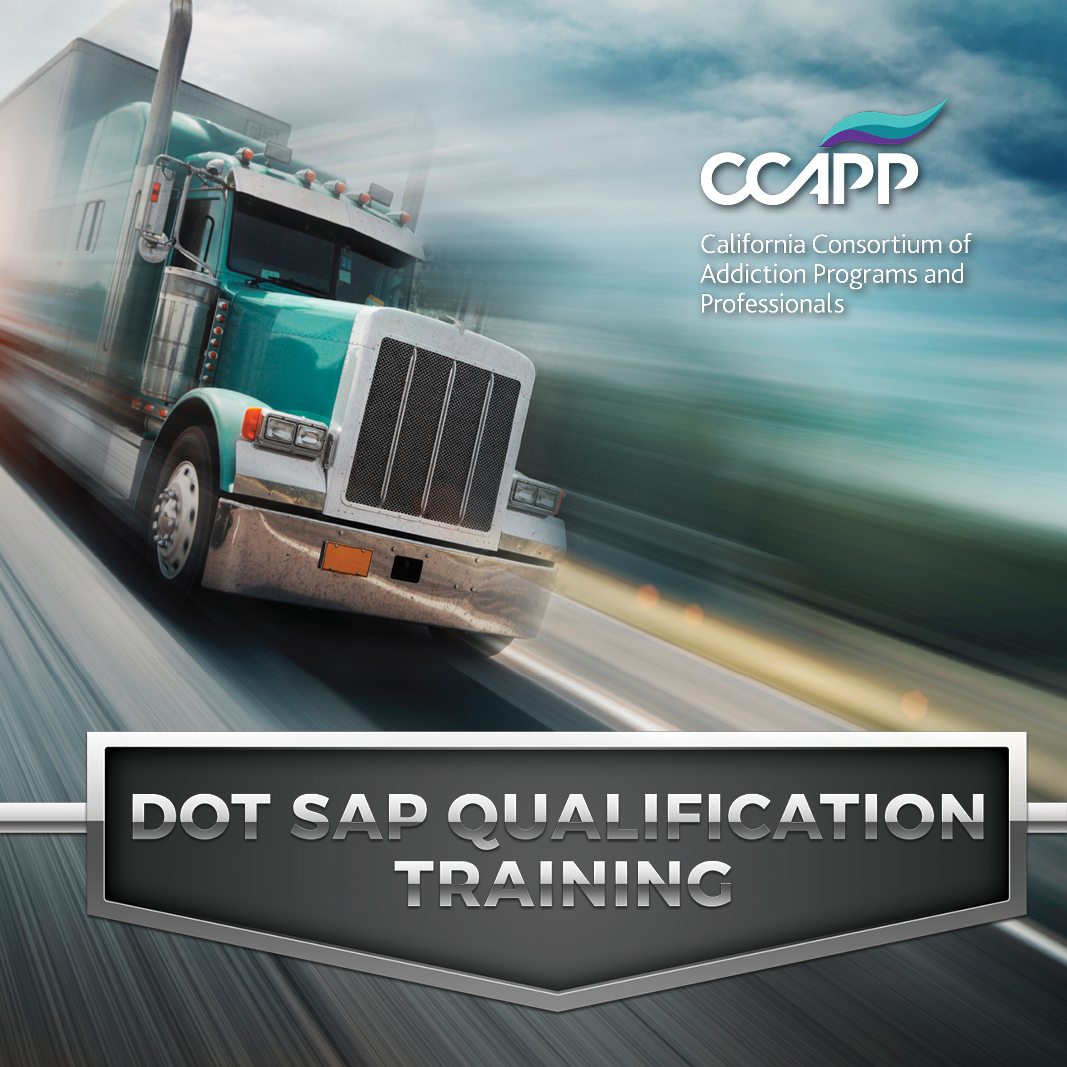 Training
Members Save $100

Save $100 and Register Early
Exam
Only for initial qualification

Restrictions apply
Contact Us
Have questions? Please contact the eductaion office.