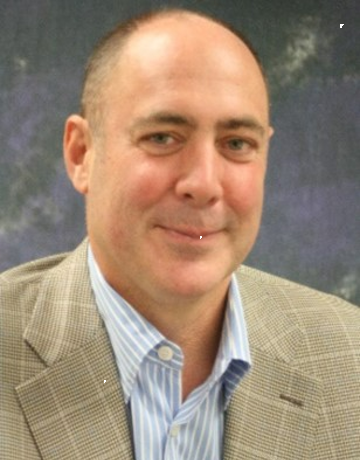 Tom Karl founded R1 Learning as the result of his own personal experiences in addiction and recovery. The idea for the R1 Learning System and the Discovery Cards came to Tom following a relapse when he noted a lack of practical tools in addiction treatment settings. He has used the creation of the tools and training to help him better understand himself and address his own personal challenges. Through R1, Tom's goal is to put impactful self-discovery tools into the hands of individuals in recovery and empower them to change their lives. Tom has 25+ years of experience in learning and development, and employee engagement, working with global companies, government agencies, and education institutions.
Tom is a passionate about the engagement, education, and empowerment of practitioners, individuals, and programs in the health and wellness communities. He brings a fresh and grounded perspective on how to create engaging learning experience through self-discovery, connection, expression, choice, action, and change. He is passionate about leveraging learning styles, creating dynamic in-person and virtual psychoeducation learning experiences, and building engagement through self-discovery and vocabulary building activities with leading mental health and substance use evidence-based models and theories.
Tom's company, R1 Learning, provides training, innovative tools, and resources that increase client engagement, workforce effectiveness, and program outcomes. Grounded in evidence-based and best practice models and theories, his tools sparks meaningful conversations in group and one-on-one settings. R1 offers enterprise licenses and consulting services to support R1's training and tools. Apps and multi-languages on product roadmap.
Prior to R1, Tom was the Senior Vice President at Lee Hecht Harrison and a Partner with MasteryWorks. At Lee Hecht Harrison, Tom was the Global Practice Lead for Employee Engagement and Career Planning Solutions where he led the go-to-market strategy and product development for all practice solutions. In his role, Tom consulted with global and U.S. based international clients to design, develop, and implement solutions to address their pressing human capital needs. Tom provided strategy, subject matter expertise, and sales leadership. At MasteryWorks, Tom led the product strategy to create the first multi-language career portal solution in the industry (including assessment tools, e-learning, career discussion planners, articles, and links to existing organization HR technologies and career resources). MasteryWorks' career portals were licensed and deployed globally. Tom, with his partner and team, built an international reputation for career planning and was acquired by Lee Hecht Harrison in 2014 after a two-decade strategic partnership.
Ethical Approach to Healthy Boundaries
October 29, 2022
4:00 pm – 5:30 pm