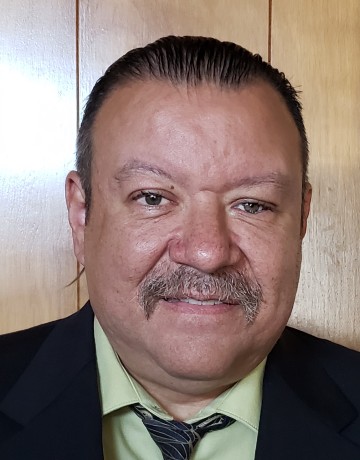 Tino Rayos was born in Texas and raised in Central California. His mother's parents are Chiricahua Apache and Cherokee. His father's parents are Yaqui and Irish. He's on the journey reconnecting with his ancestry.
Tino suffered generational traumas but made a commitment to break the cycles and try and be a healer. He's in recovery from alcohol and opiates but is still addicted to chocolate, coffee, and tacos. Tino married his high school sweetheart. He had three sons, the best part of himself.
He graduated California State University Fresno with a dual Bachelor of Arts in English and Chicano Latino Studies, with a Minor in Ethnic Studies. He worked as a substitute teacher and made learning fun. He has been a drug and alcohol counselor and is currently the Youth Prevention Coordinator. He is the Diversity Equity and Inclusion trainer for his company.
He's spent his life engaging in activism to stand against all injustice. He remains very active supporting Indigenous communities, locally and abroad. In Xóchitl, Cuícatl means flower and song, poetry, prayer and art. In this spirit, he's performed poetry, comedy, song, hip-hop, drum circle, Aztec dance and drumming at the Arts Consortium, Hanford Multicultural Theater's Indigenous Voices, Headliners Open Mic, Carnegie Hall, Recovery Rocks, Fresno State, The Tower District, College of the Sequoias, and Stand Up in the 559 Comedy House. He has placed in the Berkely Poetry Slam and Zoom in Canada and San Jose. He is published in Traditions of the Ancestors cultural arts page at www.tota.world.
Tino is a Champion of Visalia Loudmouth Poetry Slam and made it on to the Valley Team. He also won first place at Fresno's Inner Ear Poetry Jam. His lifelong goal is having made it to BlackBerry Peach National Slam Poetry Competition in Orlando Florida.
Native American Generational Trauma & Cultural Healing
October 27, 2022
1:30 pm – 3:00 pm