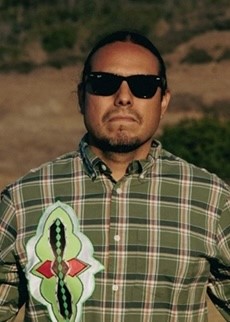 Raul Garcia is of the Indigenous Huichol tribal people of Santa Catarina, Mexico. His professional experience is in community substance abuse counseling, as a CCAPP Certified Alcohol and Drug Counselor. As the previous Program Director of American Indian Changing Spirits, residential facility for Substance Use Disorder (SUD) for Native Americans, and a tenure with the Homeboy Industries program of Los Angeles.
Currently, the Community Health Worker with the Los Angeles County Department of Mental Health, American Indian Counseling Center clinic. Raul works one on one with American Indian and Indigenous community members. Promoting culturally relevant family centered activities, case navigation, and linkage services.
Raul is actively involved in the Native American community of Los Angeles through collaborations with education, social services, networking, and positive community social events. As the current inmate spiritual adviser for the federal detention centers in Los Angeles and a devoted husband and father of three, he continues to promote community mental health awareness and healthy living skills.
Culture/Traditions & Recovery
October 27, 2022
4:30 pm – 5:30 pm