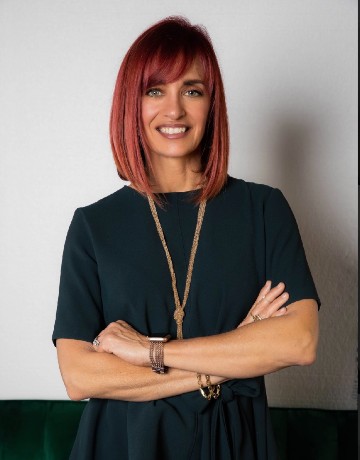 Gina H. Tabrizy is an award-winning marriage and family therapist with over thirty six years of experience, knowledge, and expertise in the areas of Addiction, Trauma, and Codependency. From a very young age she was driven by a passion to help people. She had the gift of seeing the good in everyone and supporting them in bringing that part of themselves back into their lives. In 1994, along with her husband Farid Tabrizy, she founded Harmony of Body, Mind, and Spirit Counseling Center, now known as Harmony Heals, Inc. Their vision was to create a holistic center where the traditional Western practice of therapy could join with the more non-traditional practices of the Eastern philosophies of healing: mentally, physically, and spiritually.
She has appeared on Local and National Television Programs, speaking about the impact of Childhood Trauma/abuse and Addiction in Families. Gina hosts a local radio show on KOCIradio.com called The Recovery Show. She also hosts multiple live shows on social media and founded Ask Gina as a platform for educating the public and destigmatizing mental health issues. She has served as a keynote speaker at local and national conferences and has given hundreds of lectures at agencies, corporations, schools, colleges and universities. Gina has written feature articles for numerous publications and written two books; Pearls of Wisdom: affirmations for daily living and Healing is a Love Story. Currently she is the co-founder and owner of Harmony Heals and consults at New Directions for Women.
Gina is currently the Interim Chief Clinical Officer for Acadia Healthcares Sierra by the Sea and Sunrise Ranch programs. She also holds consulting positions for other treatment programs and residential recovery programs. She enjoys a reputation for providing excellent clinical care with a high success rate. She is known for being direct, passionate, and loving in the art of practicing psychotherapy, and supervising interns. In her desire to deliver the best possible care she gained several specialties: E.M.D.R., Certified Hypnotherapist, Director of Psychodrama, Inner Child Work, and P.I.T. (Pia Mellody Training). She acts as a part time Professor at Cal State Long Beach, teaching Introduction to and Advanced Techniques in Psychodrama. Gina is a proud mother of two children whom she considers her greatest accomplishment and joy.
Healing is a Love Story
October 27, 2022
9:15 am – 10:30 am