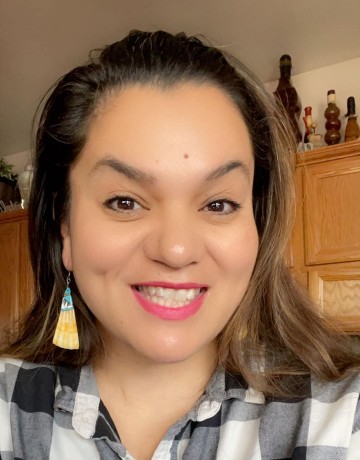 Celina Mahinalani Garza, Kanaka Maoli (Native Hawaiian), Portuguese, Mexican-Native Del Sur specializes in creating meaningful connections as an Indigenous Advocate & Practitioner of Wellness: Mind/Body/Spirit and Emotions. She is a trained Full Spectrum Indigenous Doula, a mother and a "G-ma".
Celina is known as an energetic Facilitator who integrates traditional ecological knowledge, holistic modalities, Mind/Body Transformational Psychology, personal empowerment coaching, cardiovascular health, and wellness; and Movement is Medicine to inspire people from the inside/out.
Currently, Celina is the Tribal Liaison and Community Outreach Coordinator for The Strong Heart Study in Phoenix. Recently, Celina coordinated the first of its kind (launched during the height of the pandemic) Strong Men, Strong Communities Study, a health, and wellness program specifically designed for native men held 100% online.
Celina is an advisory committee member and facilitator to the Native American Training Institute of New Mexico who hosts an annual school whose mission is cultivating traditional teachings and cultural values to promote wellness and healing. Celina is the Founder of Native Lifeway and author of 365 Days of HA.
Reawakening Your Soul on Purpose
October 27, 2022
3:30 pm – 4:30 pm
Cultural Ways of Wellbeing: Enhancing and Balancing Mental Wellbeing Through Culture
October 29, 2022
2:00 pm – 3:30 pm