Albert G. Titman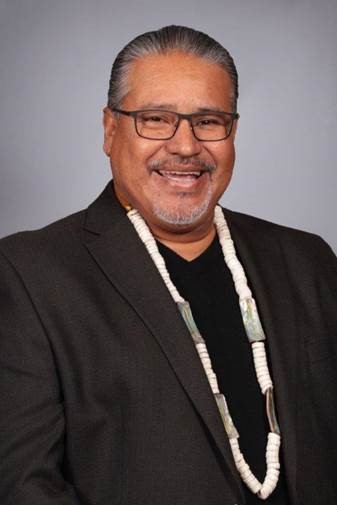 Walking the Red Path- Journey to Intergenerational Healing
Friday, July 17, 2020
5:00 – 6:00 PM – PT
Biography
Albert G. Titman, hails from the Nishenom/ Miwok/ Maidu/ Pit River/Mexica people. He has created and built TeleWell's Spirit of Healing Red Road to Recovery meeting specifically designed to meet the needs of those who are from the Native American community. Albert's other major role is to teach and encourage cultural competency within the TeleWell system of care. Albert provides culturally sensitive services and is blessed with the opportunity to incorporate Native American wellness modalities in his work.
Albert is also the Lead Addictions counselor at the Sacramento Native American Health Center Inc. At S.N.A.H.C., Albert also provides alcohol/drug abuse assessments, diagnosis, and treatment to individuals, couples, families, and groups to achieve more satisfying and productive marriage, family, and social adjustment. Albert is a Registered Addiction Specialist through the Breining Institute of CA and attained a State Board CCAPP Certified Alcohol and Drug Abuse Counselor CADC II. He is currently a trainer for White Bison's Wellbriety Training Institute and has over 12 years of experience in implementing the Medicine Wheel & 12 Steps program in his community.
Last but not least, Albert is the current Chairman of the Board of Directors for the Native Dads Network, based in Sacramento, CA. Albert wears many hats and has many responsibilities, but his heart is enjoying Miwok traditional ceremonial singing and dancing and cooking for his family.